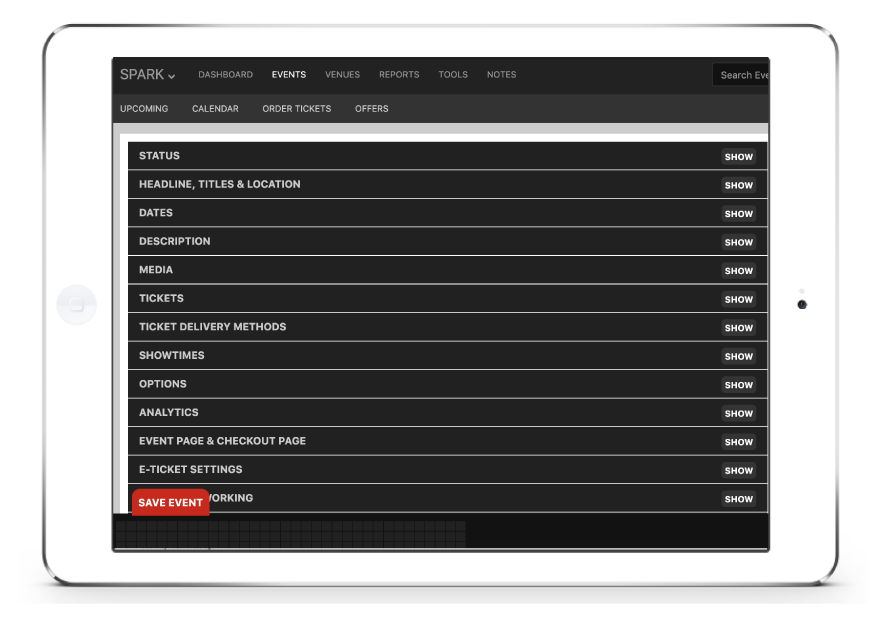 Event Tools
We make sure you're getting the best out of your ticketing platform. HoldMyTicket offers loads of tools and features to ensure the success of your event! From creating a custom event page to ticket add-ons to tons of other features, we have it covered! We've listed a handful of key features below.
Sell Tickets
More Features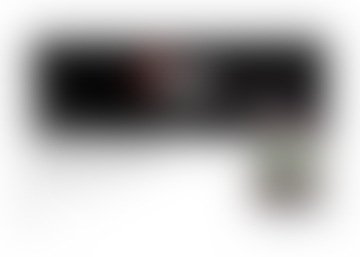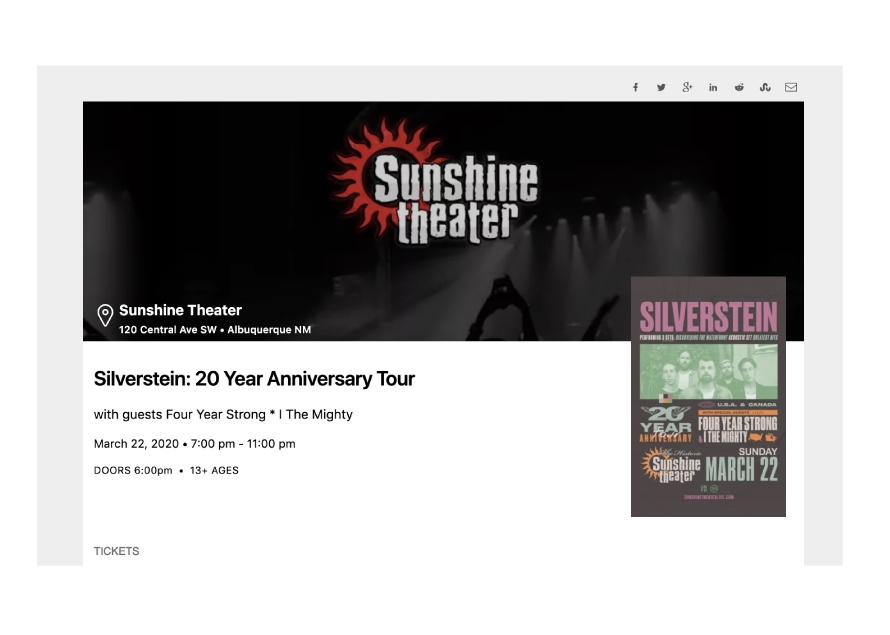 Building a Custom Event Page
Build a custom landing page for your event that includes all the needed information, buying options, a Google map to your location, customized colors and images, and a unique URL. When you add your event to HoldMyTicket, we will also add your event to your website and RSS Calendar feeds.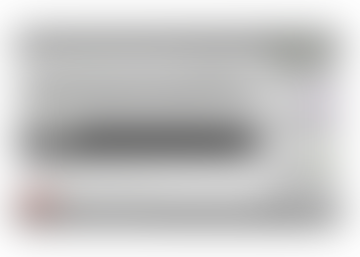 Create Repeating Events
Have a repeating event? Simply create the event once, classify it as a repeating event and choose the frequency and end date. The event then will be created and an event will be created for all of the dates you want, all at once!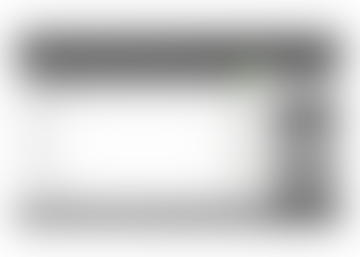 Venue & Event Management
There is no limit to the number of events or venues you can manage. Easily switch from venue to venue or event to event in a matter of seconds! Build out each venue with its own default settings to expedite event creation.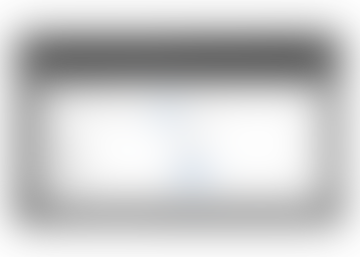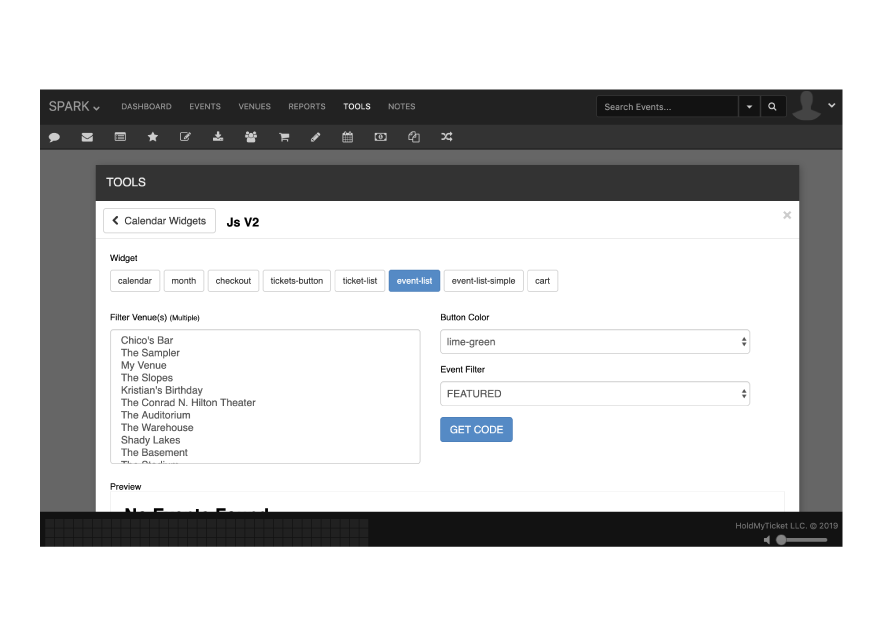 Embed Tool
Add your ticket link to your website! The embed tool generates basic URLs to checkout, customizable links, buttons, ticket-list widgets, QR codes, a full embeddable event page, plus all of the above linked-to active track codes, coupon codes, or promo codes.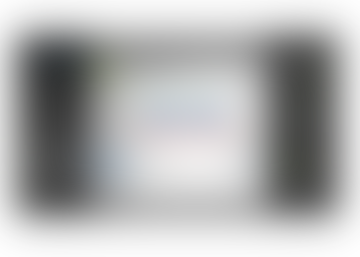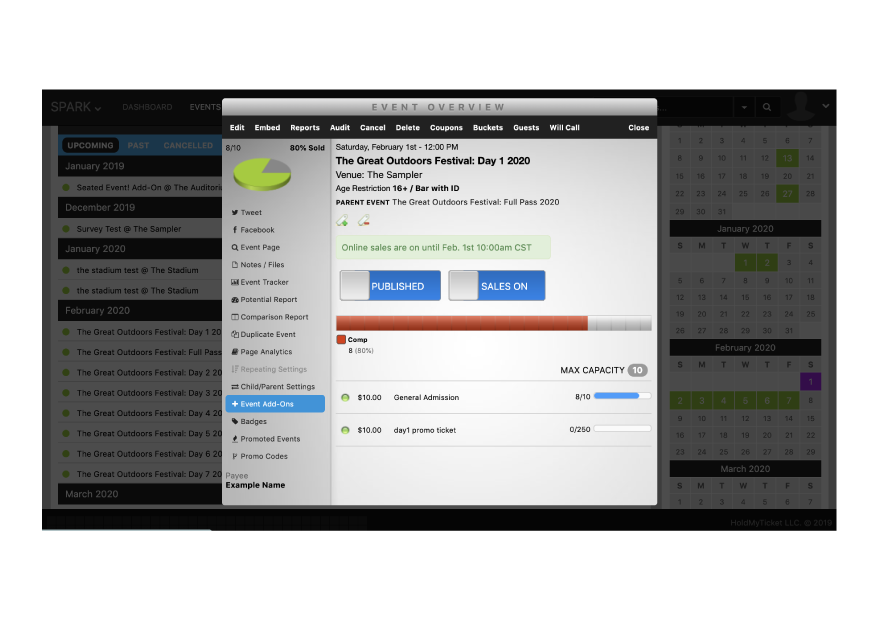 Event Add-Ons
The Event Add-Ons feature is a powerful tool in your HoldMyTicket toolbox! For attaching ticket add-ons to your existing event, while still keeping the data separate for readable reports, and better user experience during the checkout process. Creating Event Add-Ons will enable customers to add options to their cart after they add their tickets.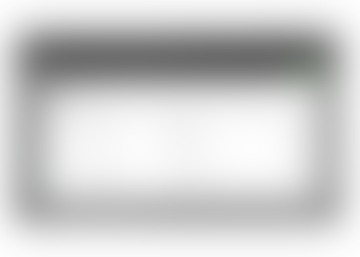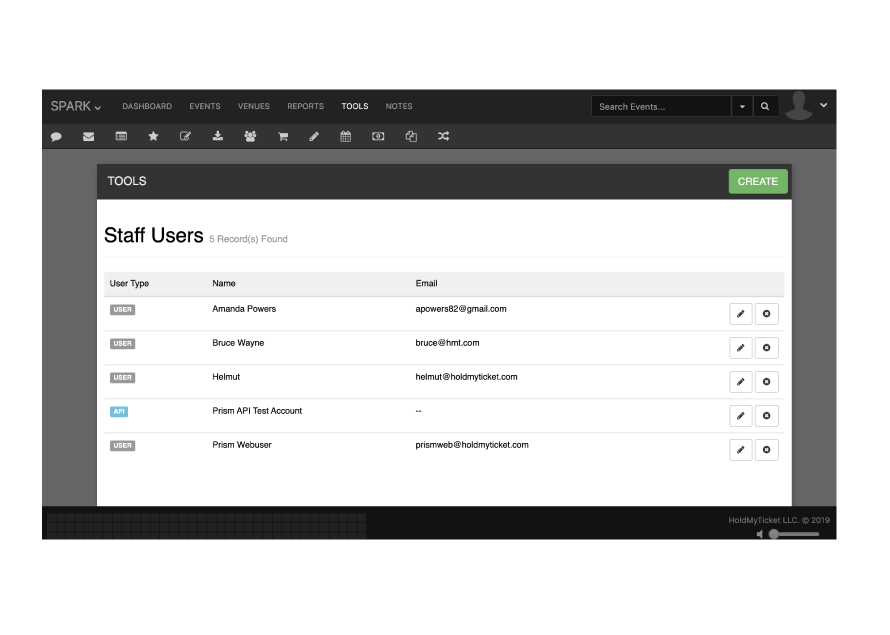 Internal Users & Communication
In your HoldMyTicket Spark account, you have the ability to add multiple staff members that can have varied permissions. There is no limit for the number of users you can add or can be editing the event at once, so we keep track of changes by users. Keep communication in your event portal and add attachments to be shared internally with team members.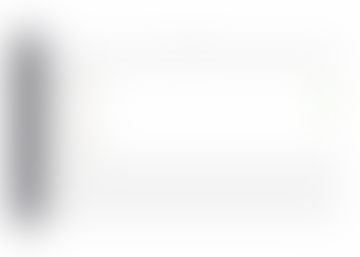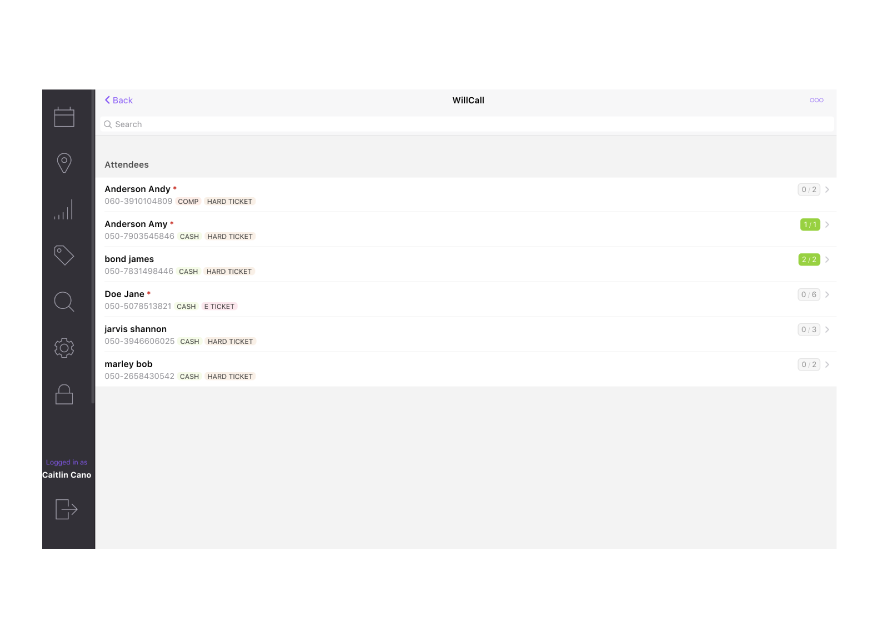 Will Call
Our will call list is a powerful feature in our Swarm Box Office. In a few seconds, you can search a buyer by name or email and check in one ticket at a time, or multiple if they're in a group.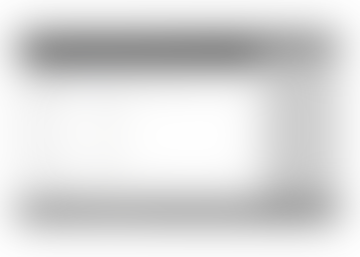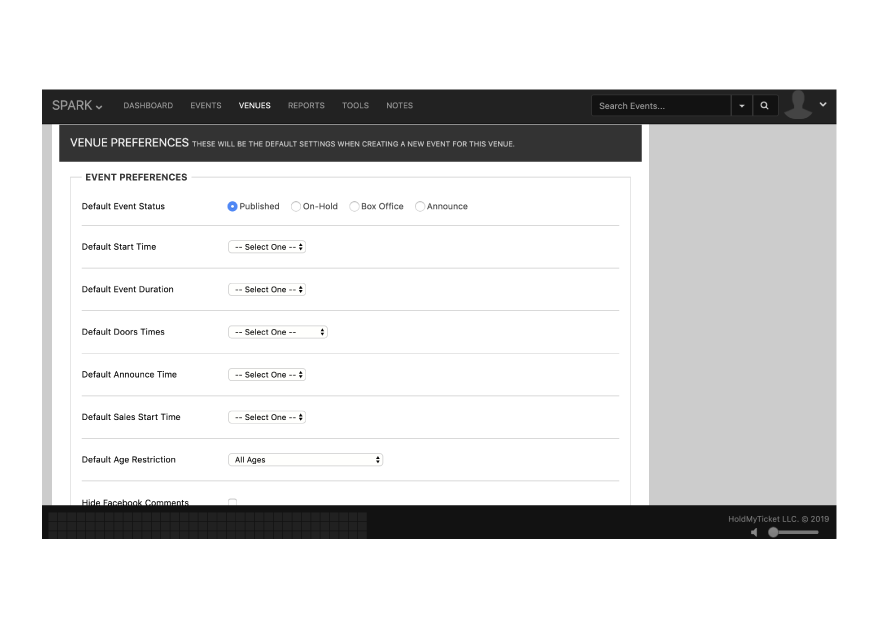 Set Default Preferences
You can now save Default Start Times for each venue in your account! And that's not all - you can also set Default Event Duration and Default Doors Times. So setting up the start, stop and doors times for an event is as easy as selecting a date on the calendar picker; the times are automatically filled out based on your default preferences.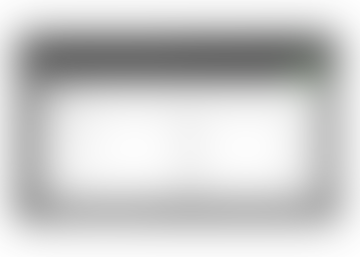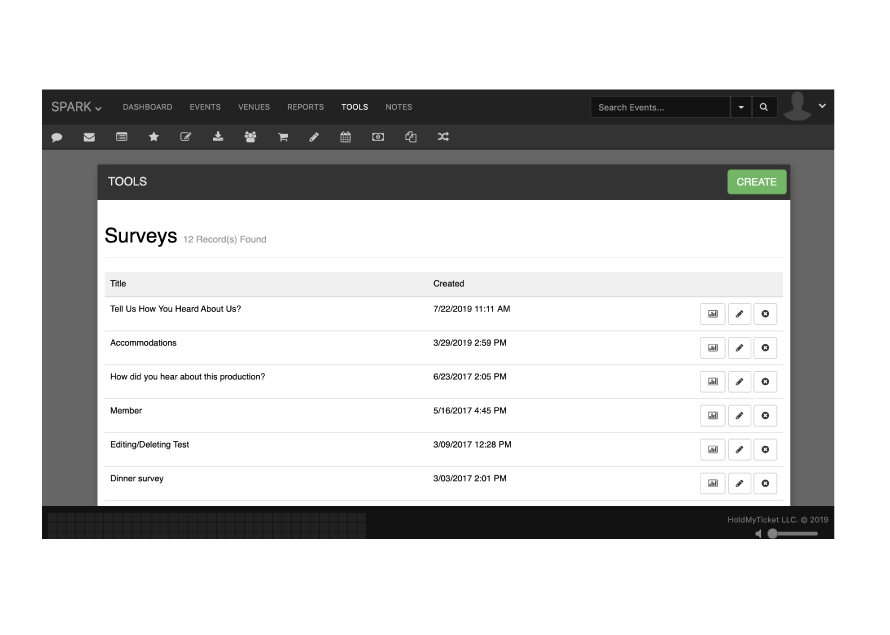 Surveys
Do you have an event where you're needing to get patrons' shirt sizes, meal choices, or other information? HMT's Survey tool gives you the option to learn a lot more about your ticket-buyers. This is particularly useful if you want to do an event registration. But, you can add a survey to any event you want - there are countless ways you could use the additional data.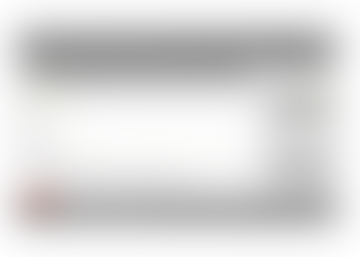 Event Tags
Create searchable tags for your event by type or genre to categorize or help patron's search for your event. If you're using an HMT Powered website you now have your own tag cloud on your site. Additionally, events can be filtered by tag in our reports, exports, embeddable calendars and more.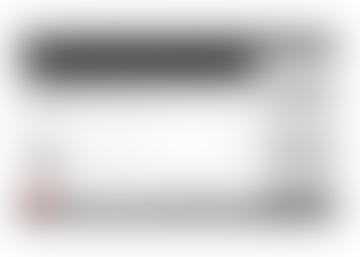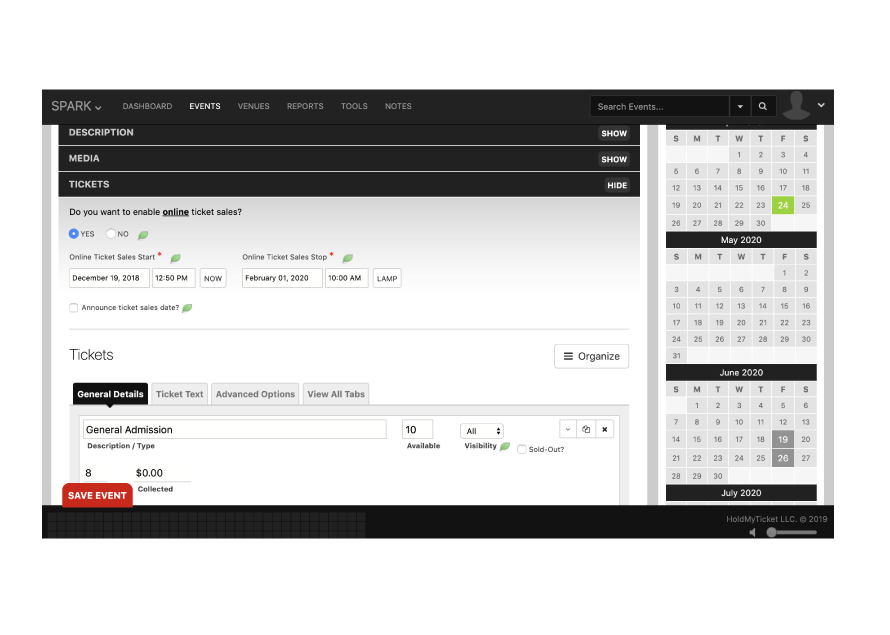 Set Ticket Sale Times
When you're setting up online ticket sales, you must choose when all sales for the event start and when they stop. The Ticket Sales Start & Stop Date/Times advanced option lets you set on-sale dates and times per ticket, which is a great way to make a limited-availability ticket, like if you are setting up early bird pre-sales or a price increase over time. Check out our doc on scheduling ticket sales for more details.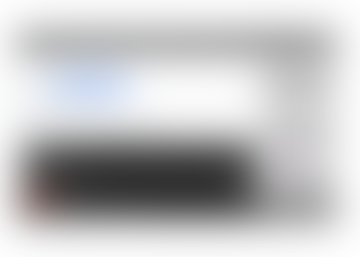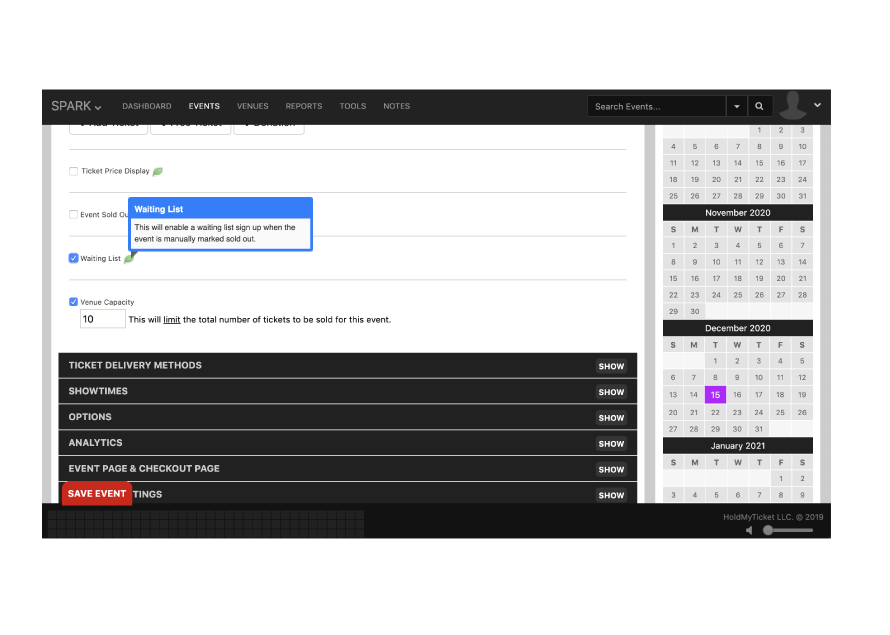 Waiting List
Have a sold-out event, but plan to add tickets later? This feature will let your patrons sign up for the waiting list so you can notify them first when tickets go on sale!